Viết Về Dự Định Du Lịch Bằng Tiếng Anh
Trong bài viết này, KISS English sẽ hướng dẫn cho các bạn cách viết về dự định du lịch bằng tiếng anh hay và chi tiết. Hãy theo dõi nhé
Xem ngay cách học từ vựng siêu tốc và nhớ lâu tại đây nhé:
Video hướng dẫn cách học từ vựng siêu tốc nhớ lâu – Ms Thuy KISS English
Chủ đề du lịch là chủ đề rất phổ biến trong các bài học tiếng Anh. Trong bài viết này, KISS English sẽ hướng dẫn cho các bạn cách viết về dự định du lịch bằng tiếng anh hay và chi tiết nhé. Let's go!
Bố Cục Bài Viết Về Dự Định Du Lịch Bằng Tiếng Anh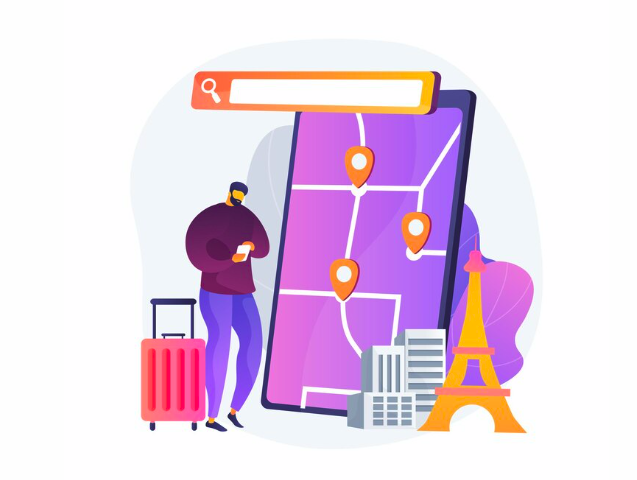 Dưới đây là một bố cục khá thông dụng cho bài viết về dự định du lịch bằng tiếng Anh:
Giới thiệu
Cung cấp một câu hoặc một đoạn văn ngắn để giới thiệu về bài viết. Cho biết lý do bạn quan tâm và muốn đi du lịch.
Mô tả địa điểm du lịch
Liệt kê các địa điểm bạn dự định ghé thăm trong chuyến du lịch.
Miêu tả về vẻ đẹp, hoạt động và danh lam thắng cảnh của mỗi địa điểm.
Kế hoạch và hoạt động du lịch
Chia sẻ lịch trình và kế hoạch chi tiết của chuyến đi.
Đề cập đến những hoạt động bạn có ý định tham gia, ví dụ: tham quan, đi bộ, leo núi, mua sắm, ẩm thực…
Dự kiến chi phí
Nói về ngân sách dự định cho chuyến đi.
Đề cập đến việc sắp xếp tiền bạc để tránh rủi ro tài chính.
Kỳ vọng và mong đợi
Chia sẻ những suy nghĩ và kỳ vọng của bạn đối với chuyến du lịch.
Nêu lên những trải nghiệm bạn hy vọng có được.
Lời kết
Tóm tắt lại những điểm chính trong bài viết.
Chia sẻ cảm nghĩ cuối cùng và hi vọng thực hiện kế hoạch du lịch thành công.
Mẫu Bài Viết Về Dự Định Du Lịch Bằng Tiếng Anh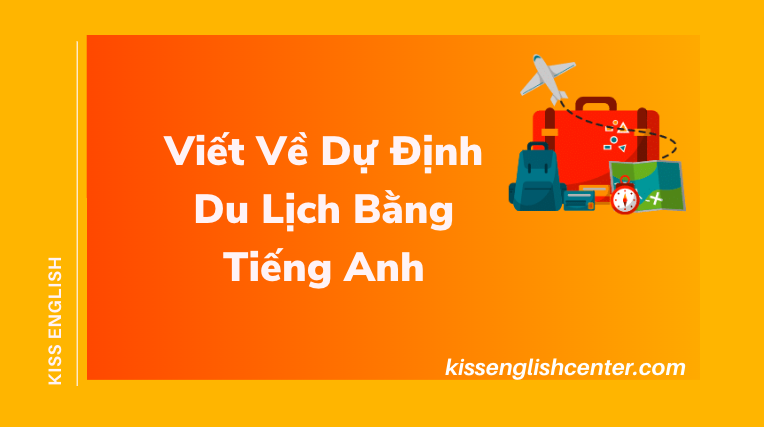 Mẫu 1
My Travel Plans for the Next Vacation
I have always had a passion for exploring new places and immersing myself in different cultures. With the next vacation approaching, I can't help but feel excited about my upcoming travel plans.
During this trip, I have decided to visit three incredible destinations that have long been on my bucket list. First, I will be heading to the bustling streets of Tokyo, Japan. From the mesmerizing lights of Shibuya crossing to the serene beauty of the cherry blossoms in Ueno Park, Tokyo offers a perfect blend of tradition and modernity. Next, I will be venturing into the mystical landscapes of Cappadocia, Turkey. The famous hot air balloon rides over the fairy chimney rock formations are something I've always dreamed of experiencing. Additionally, I am eager to explore the ancient cave dwellings and visit the underground cities that hold so much history. Finally, I will be concluding my trip with a visit to the vibrant city of Rio de Janeiro, Brazil. I can't wait to witness the breathtaking views from the iconic Christ the Redeemer statue and soak up the energy of the colorful Carnival festivities. The pristine beaches of Copacabana and Ipanema are also calling my name.
In Tokyo, I plan to delve into the rich culinary scene, trying a variety of authentic sushi and ramen dishes. I also hope to visit historical landmarks such as the Imperial Palace and the Meiji Shrine. Exploring the trendy neighborhoods of Harajuku and Ginza is also high on my list. Once I arrive in Cappadocia, I will embark on a thrilling hot air balloon ride to witness the sunrise over the unique landscape. I'll spend my days exploring the ancient cave churches of Göreme Open Air Museum and hiking through the stunning Rose Valley. And, of course, I won't miss the chance to savor traditional Turkish cuisine. In Rio de Janeiro, I plan to immerse myself in the local culture by attending a Samba dance class and joining in on the vibrant street parties. I'll take a cable car up to Sugarloaf Mountain for panoramic views of the city and spend lazy afternoons basking in the sun on the famous beaches. Sampling Brazilian barbecue is also a must-do while I'm there.
Considering the flights, accommodations, and activities, I have set aside a budget of $5000 for this trip. I believe it will be sufficient to cover my expenses and allow me to fully enjoy these incredible destinations without any financial concerns. I am looking forward to immersing myself in the unique cultures of Tokyo, Cappadocia, and Rio de Janeiro. I hope to create lasting memories, discover hidden gems, and make new friends along the way. This trip is not only about exploring new places but also about personal growth and creating unforgettable experiences.
With my bags packed and my excitement levels soaring, I can't wait to embark on this adventure. These destinations hold so much promise, and I am ready to embrace the unknown and create memories that will last a lifetime. Stay tuned for my travel updates and stories upon my return!
Mẫu 2:
Seoul, the bustling capital city of South Korea, is a destination that has always intrigued me. Its unique blend of modernity and tradition, vibrant street life, and rich cultural heritage make it a place I've been longing to visit. After months of dreaming and planning, I am thrilled to share my upcoming travel plan to Seoul.
Day 1: Arrival in Seoul
My journey begins with a long-awaited flight to Incheon International Airport. Upon arrival, I'll take in the breathtaking views of the surrounding landscapes and prepare myself for the adventure ahead. I plan to check into my hotel, located in the heart of Seoul, and rest up for the exciting days to come.
Day 2-3: Exploring the Historic Sites
Seoul is steeped in history, and I want to start by exploring its rich cultural heritage. My first stops will be Gyeongbokgung Palace and Changdeokgung Palace, both of which are UNESCO World Heritage Sites. I'll immerse myself in the grandeur of these ancient palaces, learning about the Joseon Dynasty and their significance in Korean history.
Day 4: Modern Seoul
To experience the modern side of Seoul, I'll visit Gangnam District, famous for its trendy shops, restaurants, and nightlife. It's also home to the COEX Mall, where I'll explore the vast underground shopping complex. In the evening, I plan to take a leisurely stroll along the Han River and soak in the city's dazzling skyline.
Day 5: Discovering Local Cuisine
No trip to Seoul is complete without savoring its delicious cuisine. I'll sample traditional Korean dishes like bibimbap, bulgogi, and kimchi at local restaurants and street food stalls. I'll also visit a bustling market like Gwangjang Market to try various street snacks and authentic Korean street food.
Day 6-7: Cultural Experiences
During my stay, I'll engage in cultural activities such as learning the art of traditional Korean tea ceremonies and participating in a hanbok-wearing experience, where I'll dress in traditional Korean attire. This will provide a deeper understanding of Korean customs and traditions.
Day 8: A Day Trip to the DMZ
A visit to the Demilitarized Zone (DMZ) is a must for anyone interested in the history and politics of the Korean Peninsula. I'll take a guided tour to Panmunjom, where I can see the Joint Security Area and the border between North and South Korea. It's a unique and sobering experience that offers insight into the complex relationship between the two Koreas.
Day 9: Farewell to Seoul
As my trip to Seoul comes to an end, I'll spend my last day shopping for souvenirs and mementos to remember this incredible journey. Insadong, known for its traditional crafts and art galleries, will be my final destination before heading back to Incheon International Airport for my return flight.
My travel plan to Seoul promises to be an unforgettable adventure filled with history, culture, delicious food, and unique experiences. I can't wait to explore every corner of this vibrant city and create memories that will last a lifetime. Seoul, here I come!
Lời Kết
Trên đây là cách viết về dự định du lịch bằng tiếng Anh mà KISS English muốn chia sẻ cho bạn. Hy vọng bài viết này phù hợp và bổ ích với bạn. Chúc bạn có một buổi học vui vẻ và hiệu quả.
Xem thêm bài viết của KISS English: