Bài Tập Từ Vựng Tiếng Anh Lớp 8 Thí Điểm
Trong bài viết này, KISS English sẽ chia sẻ cho các bạn về những bài tập từ vựng tiếng Anh lớp 8 thí điểm hay và bổ ích. Hãy theo dõi nhé.
Xem ngay cách học từ vựng siêu tốc và nhớ lâu tại đây nhé:
Video hướng dẫn cách học từ vựng siêu tốc | Ms Thuỷ KISS English
Vốn từ vựng là nền tảng cơ bản trong việc học ngoại ngữ và chúng ta cần trau dồi luyện tập thường xuyên để ghi nhớ. Trong bài viết hôm nay, KISS English sẽ chia sẻ cho các bạn những bài tập từ vựng tiếng Anh lớp 8 thí điểm cực hay.
Bài Tập Từ Vựng Tiếng Anh Lớp 8 Thí Điểm Theo Unit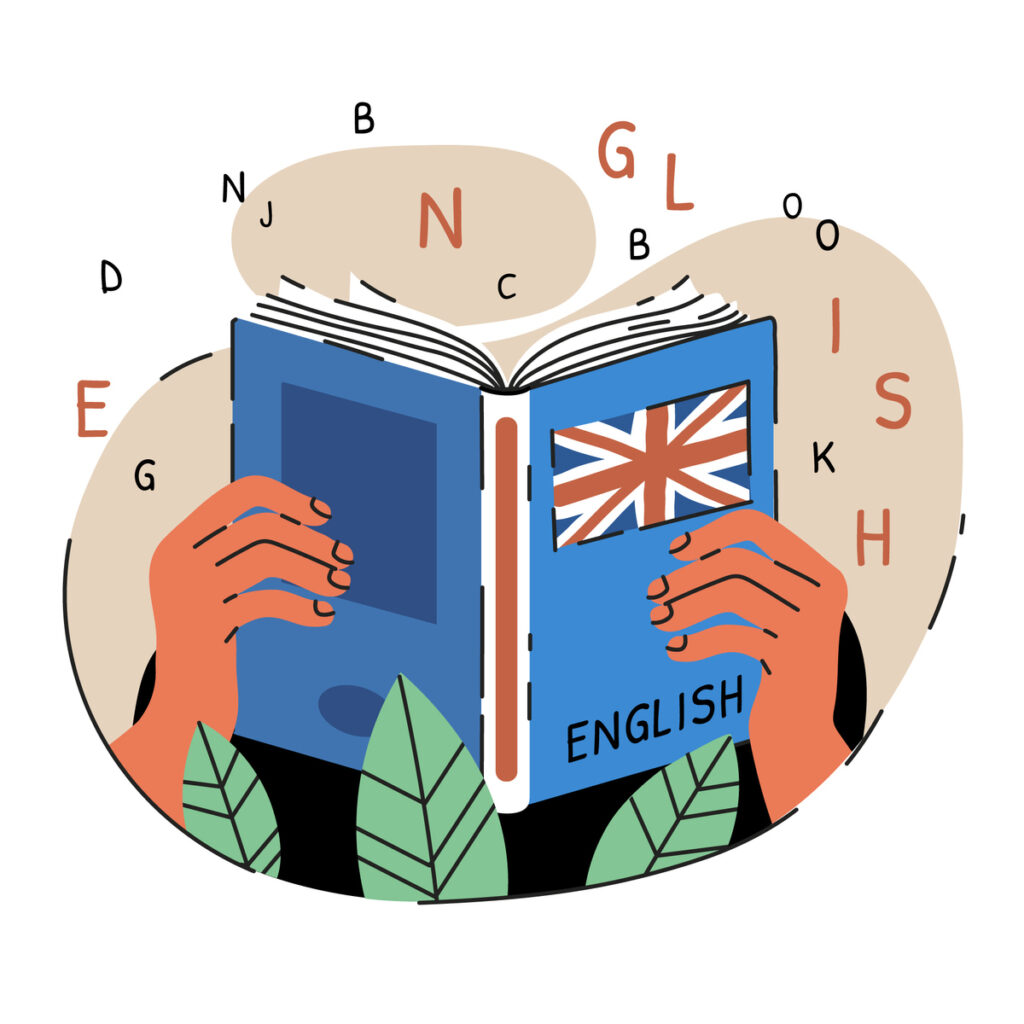 Unit 1
Question 1: He adores __________ out with his friends at weekends.
A. hang B. hanging C. to hang D. hangs
Question 2: My brother is addicted ___________ playing beach games.
A. on B. of C. to D. at
Question 3: We need a craft ___________ to do dome DIYs.
A. kit B. street C. bracelet D. leisure
Question 4: What is your favorite ___________ activity?
A. cultural B. leisure C. hooked D. addicted
Question 5: Anna wants to ___________ the team so much.
A. join B. hang C. detest D. relax
Question 6: I don't mind window ___________ if you like.
A. shop B. shopping C. to shop D. shopped
Question 7: The young use ___________ to socialize on the internet.
A. netlingo B. activity C. event D. centre
Question 8: People watching is right ___________ my street.
A. down B. up C. to D. of
Question 9: I detest ___________ with weird people.
A. communicating B. relaxing C. joining D. minding
Question 10: Are you ___________ on making bracelets?
A. hooked B. hanged C. addicted D. adored
Question 11: Will your parents be ___________ with your school results?
A. relaxed B. joined C. satisfied D. detested
Question 12: What do you often ___________ at leisure time?
A. go B. do C. get D. have
Question 13: Do you think friendship on the internet is ___________?
A. satisfied B. cultural C. virtual D. addicted
Question 14: Have you ever attended a ___________ event in your neighborhood?
A. leisure B. relaxing C. cultural D. craft
Question 15: How many people are there in the community ___________?
A. center B. area C. window D. leisure
Unit 2
1. There is a ________________ of books on the shelf. (collect)
a. collector
b. collection
c. collect
2. It is very ______________ for people in remote areas to get to hospitals. (convenience)
a. convenience
b. conveniently
c. convenient
3. He is very _______________ with his hands. (skill)
a. skillful
b. skilled
c. skill
4. It is said that water collected from the local stream is ____________ to drink. (safe)
a. safely
b. safety
c. unsafe
5. We want _______________ relations with all countries. (friend)
a. friendly
b. friendship
c. friendliness
Unit 3
1. My dad doesn't mind __________my mom from work every day.
A. pick up B. picked up C. picking up D. picks up
2. Using computers too much may have harmful effects____________ your minds and bodies.
A. on B. to C. with D. onto
3. I love the people in my village. They are so __________and hospitable.
A. friendly B. vast C. slow D. inconvenient
4. Among the ____________, the Tay people have the largest population.
A. groups B. majorities C. ethnic minorities D. ethnic cultures.
5. People in the countryside live ___________than those in the city.
A. happy B. more happily C. happily D. less happy
6. Viet Nam is ________multicultural country with 54 ethnic groups.
A. a B. an C. the D. A and C
Các Dạng Bài Tập Từ Vựng Tiếng Anh Lớp 8 Thí Điểm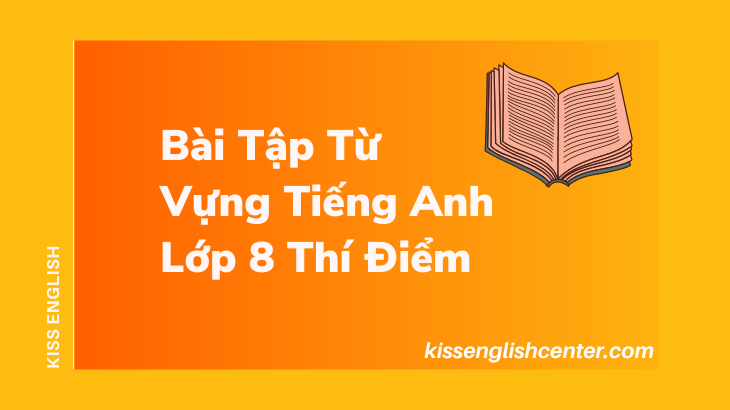 Điền dạng đúng của từ đã cho
1. Their children have quite _____________ characters. DIFFERENCE
2. What is the correct ______________of this word? PRONOUNCE
3. He didn't win the championship, so he felt very _____________ . hope
4. She is one of the greatest _______ to appear in this theater. PERFORM
5. My house is on the top of a hill. It's very ____ there in the fall. WIND
6. It is ___________ to eat too much sugar and fatty food. HEALTH
7. Many rural areas in Viet Nam have been __________ in the last few years. urban
8. Bell ______________ demonstrated his invention. SUCCESS
9. Every day, there are two ____ from Da Nang to Ho Chi Minh city. FLY
10. There are a lot of _______________ in the competition. contest
Điền từ vào đoạn văn
John watched a (1. document) ………………………… on TV last night. It was all about the problems (2. threaten) ………………………… our environment. He was shocked to find out how little he knew about (3. globe) ………………………… warning or acid rain.
He had heard the term before but he knew (4. practical) ………………………… nothing about the damage they cause to our planet. He feels he should do something to be (5. help) …………………………. He would like to join an (6. organize) …………………………, but he doesn't know which one to join. He has seen so many (7. advertise) ………………………… in newspapers that he can't make up his mind.
However, he believes that it is (8. acceptable) ………………………… not to be environmentally aware and he is (9. hope) ………………………… that one day everyone will be part of a world movement to save the earth. He was sure that in this time of (10. technology) ………………………… advances, we find some way to solve the world's problems.
Chọn từ đồng nghĩa
1. To jog means to…………………………..
A. work hard B. run fast C. run slowly D. work carefully
2. To quit means to…………………………..
A. give up B. start C. begin D. sleep
3. To reduce means to………………..
A. increase B decrease C. destroy D. rise
4. To assist means to……………………….
A. hire B. like C. hate D. help
5. I am looking forward to……………you someday.
A. seeing B. saw C. see D. sees
6. The opposite of failure is……………….
A. success B. difficulty C. pride D. harm
7. The opposite of enemy is……………….
A. army B. friend C. dog D. cat
8. The opposite of agree is……………….
A. fly B. dream C. refuse D. grow
9. What is she doing?
A. Nothing B. Doing C. Feeding D. Sweeping
10. Ba is sociable but his brother is quite …………..
A. outgoing B. shy C. generous D. kind
Chọn đáp án đúng
1. If Harold………….with his piano playing, he could eventually reach concert standard.
A. sustains B. perseveres C. maintains D. survives
2. Anna is a very nervous child and she's very………………….of strangers.
A. terrified B. frightened C. petrified D. horrified
3. The government is thinking of bringing………..a law to make it compulsory for cyclists to wear crash helmets.
A. on B. up C. in D. round
4. I love the painting of an ald man. He has such a beautiful……………smile.
A. childhood B. childish C. childless D. childlike
5. She caught a ……………………of the thief as he made his get- away.
A. glance B. sight C. glimpse D. flash
6. It was a service………….. I will be eternally grateful.
A. to which B. for which C. to whom D. for whom
7. Frank has a house in the ………………..
A. outskirts B. edges C. limits D. suburbs
8. The film lasted every three hours with…………….of 15 minutes between part one and part two.
A. a pause B. an interruption C. an interval D. a stop
9. The person who writes symphonies or concertos is a ……………..
A. composer B. conductor C. pianist D. playwright
10. Is it far to Stambord? It's only………………..from here.
A. stone's cut B. bird's eye view
C. shortcut D. step in the right direction
Lời Kết
Trên đây là tất cả những thông tin bổ ích về bài tập từ vựng tiếng Anh lớp 8 thí điểm mà KISS English muốn đem đến cho bạn. Hy vọng bài viết này phù hợp và bổ ích với bạn. Chúc bạn có một buổi học vui vẻ và hiệu quả.
Tham khảo thêm bài viết về Ms Thuỷ chia sẻ bí quyết phát âm tiếng Anh chuẩn.
https://www.24h.com.vn/tin-tuc-giao-duc/hoang-minh-thuy-bat-mi-bi-quyet-de-phat-am-tieng-anh-chuan-c678a1402616.html