Bài Tập Đọc Hiểu Tiếng Anh Lớp 8 (2022)
Trong bài viết này, KISS English sẽ chia sẻ cho các bạn những bài tập đọc hiểu tiếng anh lớp 8 hay và chọn lọc. Hãy theo dõi nhé.
Xem ngay cách nắm thuộc lòng 12 thì trong tiếng Anh tại đây:
Video hướng dẫn cách học thuộc lòng 12 thì trong tiếng Anh | Ms Thuỷ KISS English
Bài Tập Đọc Hiểu Tiếng Anh Lớp 8 (Dạng Hoàn Thành Đoạn Văn)
Dưới đây là một số bài tập đọc hiểu tiếng Anh lớp 8 dạng hoàn thành đoạn văn.
Bài 1
I surf the Internet every day, but I've never (1) more than an hour at a time online. I've got a laptop and also a smartphone, so I can (2) the Internet anywhere. Today, for instance, I've been (3) three times.
Mainly I just (4) my friends. I read online magazines and I look (5) information, too. I also compare prices of things, (6) I've never bought anything online because I don't think it's safe.
I'm not an Internet addict, but some of my friends (7). One friend of mine always looks (8) because he spends all night online. Although he's got a lot of bad marks for the exams, he hasn't (9) his habits. In my experience, it's very useful for people who use the Internet (10).
1. A. spend B. spending C. spent
2. A. have B. use C. play
3. A. online B. Internet C. computer
4. A. write B. email C. send
5. A. at B. in C. for
6. A. because B. but C. although
7. A. is B. were C. are
8. A. tired B. hard C. happily
9. A. change B. to change C. changed
10. A. sensible B. sensibly C. sensibleness
Bài 2
environment; diseases; pollution; emission; upgrading
If you wander on the streets of Ha Noi, the capital of Viet Nam, you may be surprised that most people are wearing masks, hiding their faces. This is because of serious air 1.__________ in this city. Between March 1 and 4, 2016, the air quality index of Ha Noi, as measured by the US Embassy in Ha Noi was over 350. At this level, air pollution can cause lots of respiratory 2. ___________, especially to children and the elderly. The major cause of air pollution in Ha Noi is traffic. Due to the increasing number of motorcycles and cars in the last decade, the 3. ____________ of chemical exhausts has been on a constant rise. Another reason is urban construction, including road 4. ____________ projects and residential buildings. People have to live with the dust and dirt throughout the city. Environmental experts have warned that if the city continues to develop its economy with little regard to the 5.__________, the consequence will be tragic.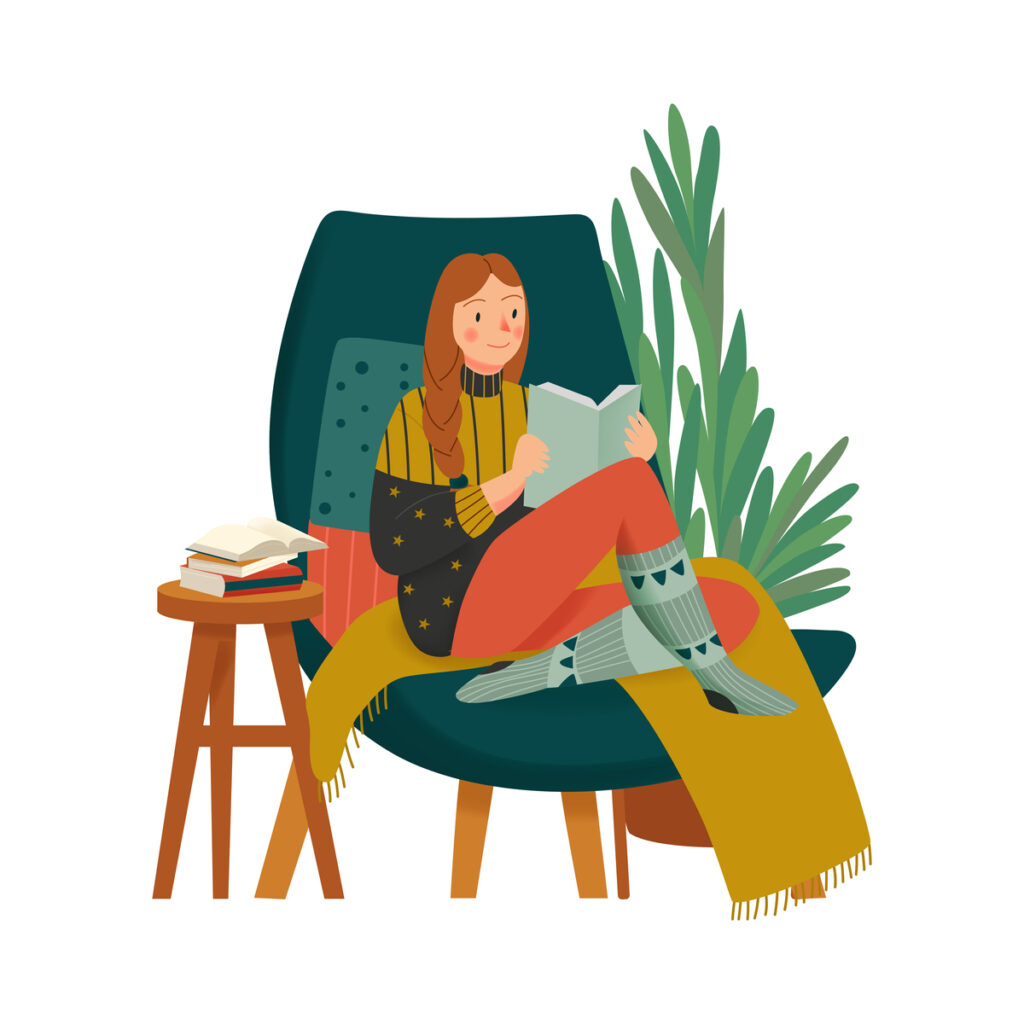 Bài 3
Spring is a time when there are many festivals in our country. Among them, Hoa Ban Festival is the most beautiful and interesting, and it takes place in Lai Chau. It is typical of the (1) _________ life of the Thai people. In the second lunar month of the year, when it (2) _________ warmer and hoa ban – a kind of beautiful flower in the northwest mountainous area – blossoms, Hoa Ban Festival is (3) _________. This is a great time for everyone, (4) _________ for boys and girls. The boy picks the most beautiful flower and gives it to his girlfriend. This is not only a time for love but also for the Thai people to (5) _________ for good crops, for happiness, and express their special thanks to the Gods and Ancestors. The festival is always full of songs and prayers.
1. A. minor B. cultural C. custom D. festival
2. A. gets B. goes C. comes D. runs
3. A. seen B. arranged C. observed D. celebrated
4. A. largely B. especially C. generally D. typically
5. A. ask B. look C. pray D. call
Bài 4
We do honestly have a little more (1) ………………… time in summer than we do in spring. We have some weekend getaways planned over the summer. A couple of fun things for the kid away from home. This blogging and social media thing has me wrangled into about a week's worth of travel and meetings, and I wouldn't be surprised if something or things pops up soon. And for me personally I have more free time (and a great (2) ………………… less stress) than I did when I (3) ………………… in town. I go to work around 8a.m. most days on the farm. I used to be at work at 6:30a.m., and it (4) ………………… me 35 minutes to get there. When it's not time to plant or harvest, we usually work a few (5) ……………… on Saturday morning and never on Sundays. And for those farmers that also have livestock? We used to raise hogs you know. Well, those animals want to eat and be healthy.
1. A. free B. spare C. open D. both A & B
2. A. number B. amount C. deal D. of
3. A. work B. worked C. had worked D. has worked
4. A. got B. spent C. took D. cost
5. A. days B. time C. seconds D. hours
Bài Tập Đọc Hiểu Tiếng Anh Lớp 8 
Ngoài dạng hoàn thành đoạn văn, KISS English còn muốn chia sẻ bài tập đọc hiểu tiếng Anh lớp 8 dạng trả lời câu hỏi và dạng đúng sai.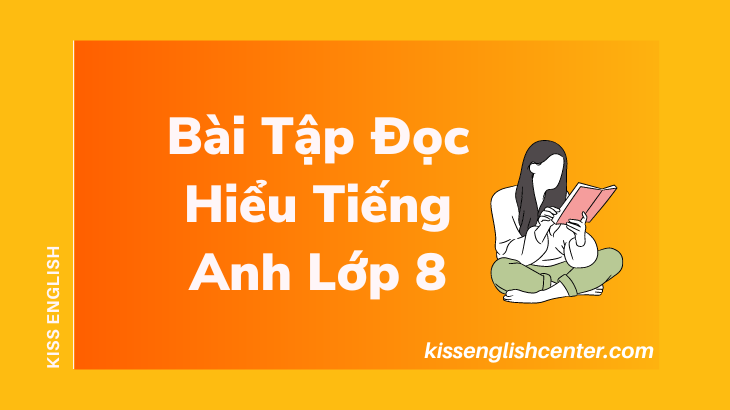 Dạng trả lời câu hỏi
Read and answer the questions:
Viet Nam is a country in the South – East Asia. It has an area of 329,566 sq.km. Hanoi is the capital and Ho Chi Minh City is the largest city. The population of Viet Nam is about 80 million. It has age-old culture and long tradition of fighting against foreign invaders. Viet Nam is now a member country of ASEAN and many other international originations such as APEC, WTO…
Viet Nam exports rice, coffee and many other farm products. Viet Nam has lots of tourist attractions and World Heritage Sites such as Ha Long Bay, Phong Nha Cave, Hoi An Ancient Town, My Son Sanctuary, etc. Vietnamese people are proud of their country. They have been trying hard to build into a power and prosperous one.
1. Where is Viet Nam located?
…………………………………………………
2. What is the area of Viet Nam?
……………………………………………………
3. What does Viet Nam export?
…………….………………………………………
4. Name some World Heritage Sites in Viet Nam.
……………………………………………………………………
Read and answer:
The Youth and Young Pioneers Organization was founded in Vietnam on 26/ 3/ 1931. It builds character, and encourages good citizenship and personal fitness.
The Y & Y has many plans to help the community. It encourages all members to take part in different programs.
The recycling program can help people save natural resources. The "Rosy Smile" program helps raise fund for the poor children.
The "Green Sunday" program makes the city more beautiful with clean streets, plenty of trees and flowers. It gives more green color to the city and it is done on Sunday so it has the name "Green Sunday".
There are some more helpful programs such as "helping the elderly and street children", "supporting cultural-sport", "young scientists", etc……
1. When was the Y & Y founded?
………………………………………………………………………
2. What does it build?
………………………………………………………………………
3. What does it encourage?
…………………………………………………………….
4. Why is it named "Green Sunday"?
………………………………………………………………………
5. What does the recycling help?
………………………………………………………………………
Dạng đúng sai
1. Read the article and then decide whether the statements are true (T) or false (F).
Telepathy is the ability to communicate information using your mind. Information is transmitted from one mind to another using means other than your well-known perceptual senses. Telepathy ranges from the basic reading of minds to more intense power, such as implanting or disrupting thoughts in other people's minds.
There are a few common reasons why someone becomes telepathic. For example, there are those who are simply born with a sense of knowing. These people talk about seeing spirits. But they tend to suppress their abilities as children and often lose it as adults. Alternatively, a life-changing event may open them up to being telepathic and exploring their gift even further.
Also, there are times when a near-death experience or serious accident can also open someone up and cause a telepathic awakening. And in some cases, hypnosis or healing sessions can help a sixth sense to awaken. Such sessions help with getting energy flowing and causing a shift in awareness and consciousness.
1. Telepathy is the ability to communicate information using normal senses.
2. Telepathy can be found in several forms.
3. People who often talk about seeing spirits may be telepathic.
4. Some people may not recognize and develop their telepathic abilities, so they lose these skills.
5. A near-death experience or serious accident can make a person become telepathic.
2. Read the article and then decide whether the statements are true (T) or false (F).
The Statue of Liberty , one of America's most familiar image, is on an island in New York Harbor. It is a sympol of freedom. It was a gift to American people from French to show the friendship between the two nations. This is the statue of a woman who is wearing a loose rode and a crow on her head. Her right hand holds a burning torch, and her left hand holds a tablet with the date July 4, 1776 on it. The statue weighs 205 tons and is 46 meters high. It stands on a stone base . The base and pedestal increase the height of the monument to 93 meters. The statue was completed in 1884 in France, and then transported to America in 1886. Tourists can visit the statue from 9.30 am to 5 pm daily expect Chirstmas Day.
* True or false and correct the false sentences
1. The Statue of Liberty is the most familiar image in America.
2. The statue was a present to American people from French people.
3. The statue was completed in 1884 in America.
4. Tourists can not visit the statue on Christmas Day.
Lời Kết
Trên đây là tất cả những bài tập đọc hiểu tiếng Anh lớp 8 mà KISS English muốn đem đến cho bạn. Hy vọng bài viết này phù hợp và bổ ích với bạn. Chúc bạn có một buổi học vui vẻ và hiệu quả.