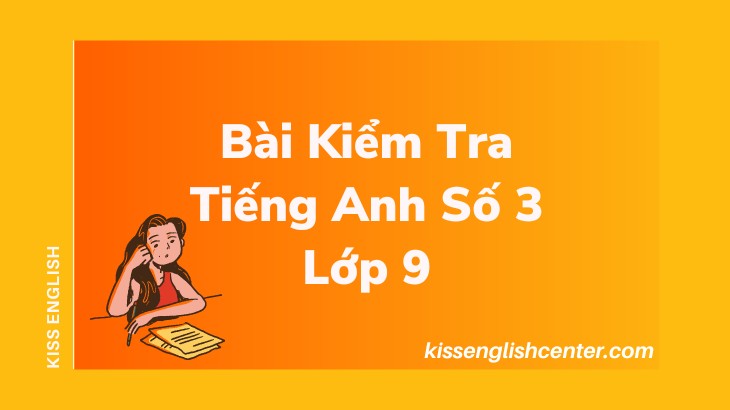 Bài Kiểm Tra Tiếng Anh Số 3 Lớp 9
Trong bài viết này, KISS English sẽ chia sẻ cho các bạn những bài kiểm tra tiếng Anh số 3 lớp 9 chọn lọc. Hãy theo dõi nhé.
Xem video của KISS English về cách học từ vựng siêu tốc và nhớ lâu tại đây nhé: 
Để ôn thi thật tốt, các bạn nên tham khảo qua những bài kiểm tra mẫu, vừa để ôn luyện vừa nắm vững những dạng bài trong đề kiểm tra. Trong bài viết này, KISS English sẽ chia sẻ cho các bạn bài kiểm tra tiếng Anh số 3 lớp 9 chọn lọc.
Bài Kiểm Tra Tiếng Anh Số 3 Lớp 9 (Có Đáp Án)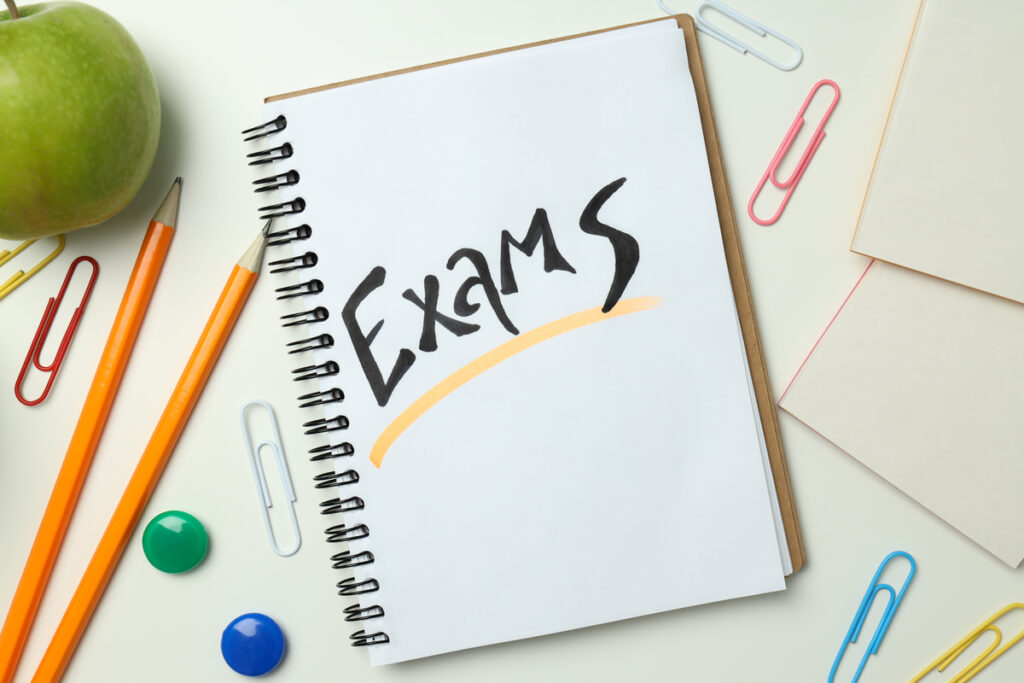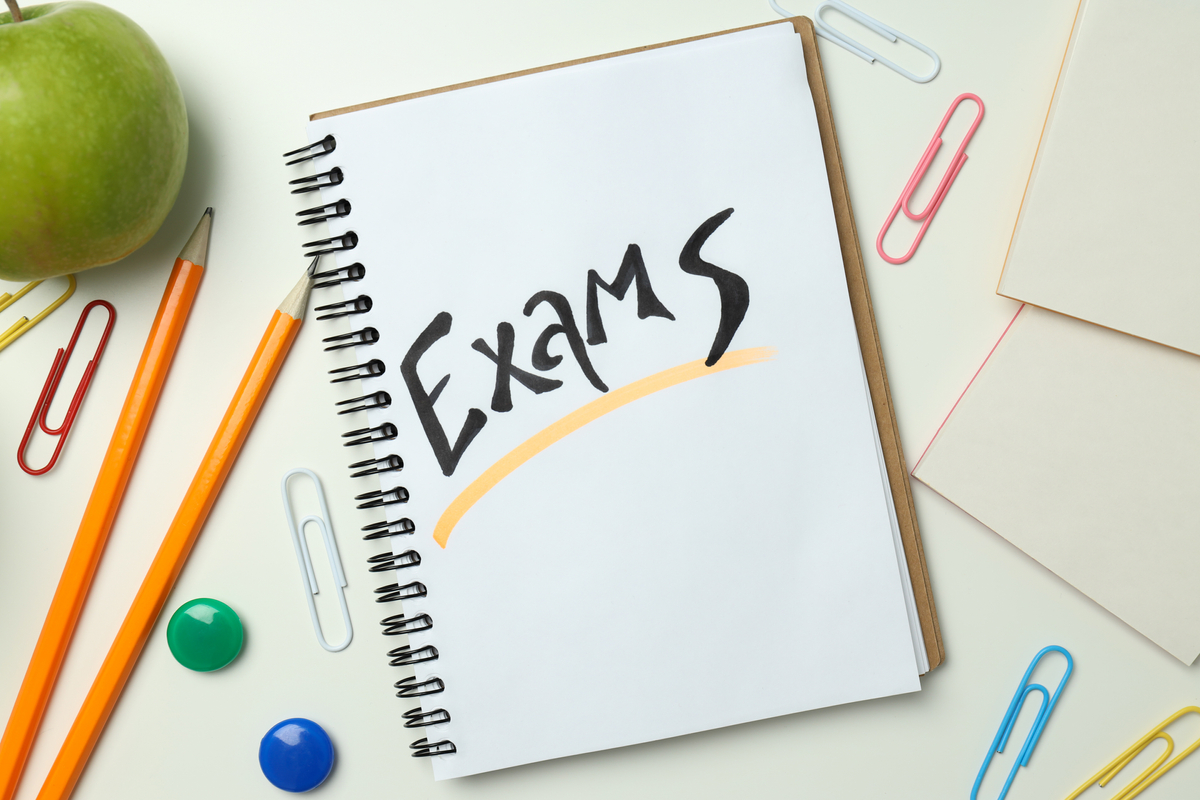 Đề kiểm tra 1 tiết
I. Read the text below and decide which option (A, B, C, or D) best fits each space.
Last week I went to an International Food Festival taking place in Hai Phong. Because the festival only (1)________place for one day, hundreds of people crowded into it. It was the biggest food festival I had ever seen. There (2)___________thirty countries participating in the festival. They brought with them traditional food specialties which reflected their unique national (3)________.
I was really impressed (4)________the Cobb salad. It is an American garden salad made from chopped salad greens, tomato, bacon, chicken breast, hard-boiled egg, avocado, cheese, and red-wine vinaigrette, (5)_______the salad requires quite a few ingredients, it is quick to make. The American chef at the festival (6)______me the way to make the salad and it took me only 15 minutes to complete. How amazing! The next day I made Cobb salad (7)________my mum for lunch, and she loved it right away.
(8)________good dish is steak pie, a traditional British meat pie made from stewing steak and beef gravy, enclosed in a pastry shell. Unfortunately, I did not have (9)__________time to listen to the chef give instructions on how to make this dish. However, I tried it and it was brilliant. Next year (10)______there is another food festival, I will definitely join in.
1. A. ran B. took C. went D. found
2. A. are B. is C. was D. were
3. A. cooking B. food C. foods D. cuisine
4. A. by B. at C. in D. on
5. A. But B. Although C. Because D. So
6. A. said B. asked C. gave D. showed
7. A. for B. with C. together D. like
8. A. One B. Another C. Second D. Next
9. A. little B. many C. enough D. few
10. A. while B. as C. if D. because
II. Read the passage and choose the correct answer to each of the questions.
The price of holidays can fluctuate a great deal throughout the year, so you can save a lot if you are flexible with your travel dates and avoid peak holiday times. It can be also cheaper if you book well in advance. Before your departure, make sure you get as much information about your destination as you can. Find out if you require any special visas or permits to travel there. Think about spending money as well. Will you be able to access your own money easily enough or will you need to take cash with you? Think about eating larger lunches and smaller evening meals to help your money go further, as lunch is generally cheaper. Make sure that you keep sufficient identification with you at all times. It may also help to email a copy of your passport details to yourself, in case it is lost or stolen. Label your suitcases clearly so that they can be easily identified as yours. It can be useful to store a copy of your itinerary in a prominent place in your suitcase so that the airline will know where to find you if your luggage gets lost. Be sure to pack any medication or other essential items in your hand luggage. If your flight is delayed, or your luggage is lost, these can be difficult to obtain in an airport or foreign country.
11. Which can be the best title for the passage?
A. Travel procedures
B. Travel advice
C. How to adjust travel dates
D. Protect your luggage
12. Which one of these is NOT advisable according to the passage?
A. Research your destination
B. Always bring identification
C. Apply for visas if necessary
D. Save money by cutting out dinner
13. According to the passage, your luggage should be_______.
A. stored in a safe place
B. tagged in case of being lost
C. packed with your passport
D. painted a bright colour
14. The highlighted word "it" refers to your_______.
A. identification
B. luggage
C. passport
D. flight
15. It can be inferred from the passage that_______.
A. traveling may cost more in peak season
B. you must always take cash with you
C. larger lunches cost more than smaller ones
D. you can't get back your lost luggage overseas
III. Fill each blank with the correct form of the word in brackets.
If you dream of getting close to the wild side of the (16. nature) ____________ world, then join our Wildlife Tours! We offer classic wildlife safaris, (17. excite) ______________ expeditions , family holidays, and tailor- made holidays. Our adventure holidays to Africa range from a week touring Kenya to the (18. ultimately) ______________ African adventure traveling from South to East Africa over one month! Perfect for families, groups of friends or solo (19. travel) ______________ , our safari holidays aim to offer you an (20. credible) ______________ wildlife experience. And remember, nothing gets your heart beating faster than hearing lions roar at night.
IV. Finish the second sentence so that it has the same meaning as the first one.
21. Minh doesn't read many English books because he doesn't have time.
– If Minh _________________________________________
22. My sister studies at college.
– My sister is a ____________________________________
23. Some people talk too loudly in public places. I don't like them.
– I don't like people who ____________________________
24. The journey was interesting.
– What __________________________________________
25. My brother can speak Italian very well.
– My brother is fluent _______________________________
26. Your sister wants to become a tour guide. Your mum thinks she can succeed if she learns more about history and culture. Here is what your mum says to her. (CAN)
– ______________________________________________
27. The story is exciting.
– What _________________________________________
28. The dishes are so hot. My mother has cooked them.
– The dishes which _______________________________
29. I don't feel confident at interviews because my English is not very good.
– If my English __________________________________
30. My brother studies at university.
– My brother is a ________________________________
31. I learned a few words of English on holiday.
– I picked _____________________________________
32. Your friend wants to widen his English vocabulary. You think it"s best to read short stories in English. Give him some advice. (SHOULD)
– ___________________________________________
V. Complete each short dialogue with a sentence in the box. There is one extra.
A. I'm not into science.
B. I can't wait to go camping with you again.
C. But I'm starving.
D. Lucky him.
E. I can't picture her in traditional costume.
33. A: We are going camping this weekend. Would you like to join us?
B: Great! ______.
34. A: Hey, don't touch that! You have to wait for our grandparents before starting to eat.
B: ______. I haven't eaten anything this morning.
35. A: Phong is the winner of our English speaking contest. He has been given five million dong.
B: ______.
36. A: Mi's giving a presentation on Vietnamese foods at an international conference. She's decided to wear ao dai.
B: ______. She usually wears casual clothes.
VI. Choose the word whose main stress is different from the others.
37. A. affordable B. breathtaking C. confusion D. exotic
38. A. pyramid B. safari C. stalagmite D. stimulating
39. A. varied B. touchdown C. promote D. orchid
40. A. garnish B. puree C. shallot D. simmer
Đáp án
1 – B; 2 – D; 3 – D; 4 – A; 5 – B; 6 – D; 7 – A; 8 – B; 9 – C; 10 – C;
11 – B; 12 – D; 13 – B; 14 – C; 15 – A;
16 – natural; 17 – exciting; 18 – ultimate; 19 – travellers; 20 – incredible;
21 – had time, he would read many English books; 22 – college student;
23 – talk too loudly in public places; 24 – an interesting journey; 25 – in Italian;
26 – If you learn more about history and culture, you can become a tour guide;
27 – an exciting story; 28 – my mother has cooked are so hot;
29 – was good, I would feel confident at interviews; 30 – university student;
31 – up a few words of English on holiday; 32 – I think you should read short stories in English;
33 – B; 34 – C; 35 – D; 36 – E;
37 – B; 38 – B; 39 – C; 40 – C
Bài Kiểm Tra Tiếng Anh Số 3 Lớp 9 (Kiểm Tra 15 phút)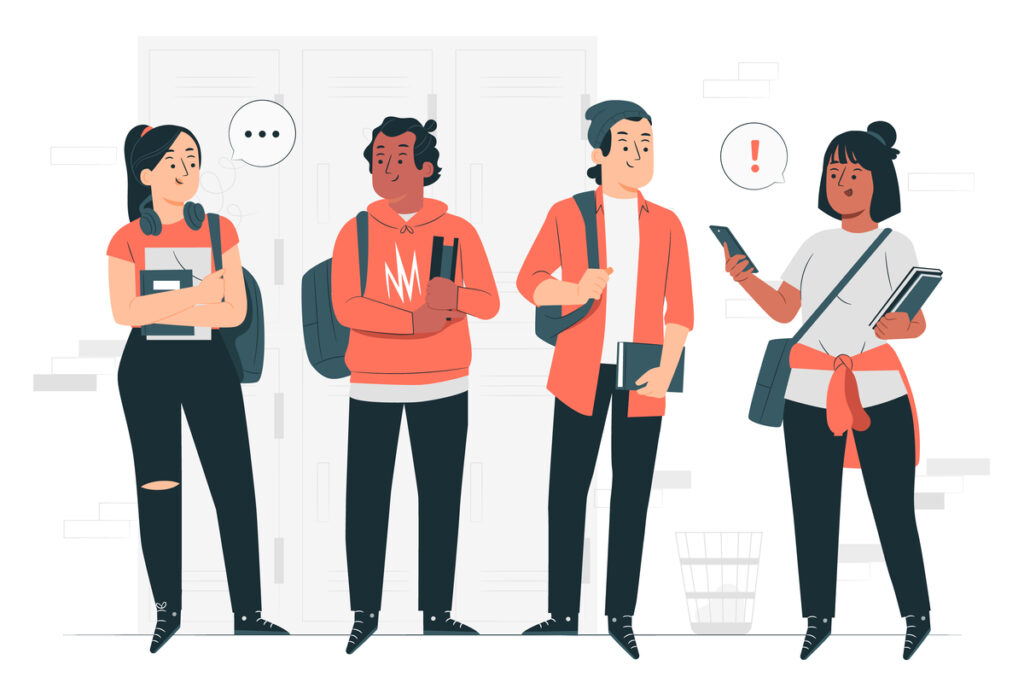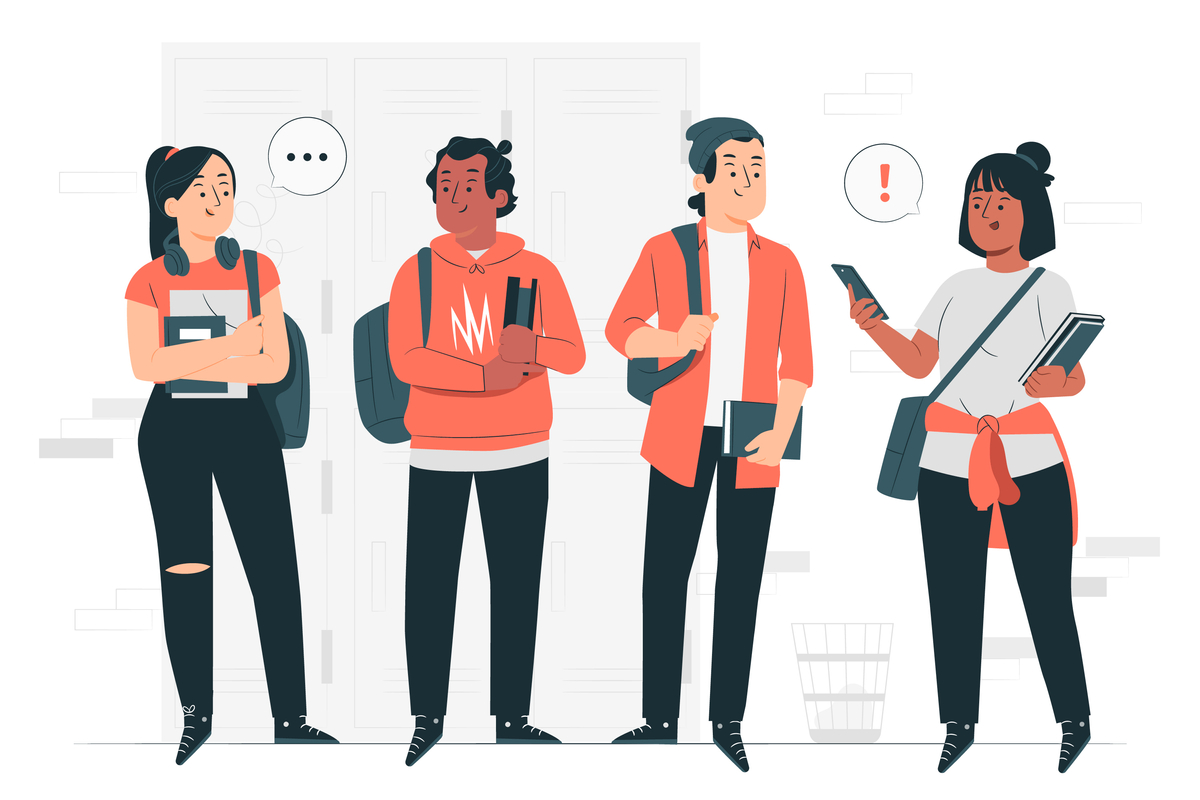 I. Choose the correct word to complete each sentence.
1. English isn't actually the official/ government language in Britain.
2. Some research into second language learning suggest that oral fluency/ accuracy may increase with moderate amounts of alcohol.
3. In learning a second/ two language, some people are very strict and want a rule for everything.
4. The old woman couldn't speak English, so her grandchildren had to interpret/ translate for her.
5. Many words in English are borrowed/ lent from French.
II. Put the verb in brackets into the correct tense.
6. My English ___(improve) if I lived in UK for six months.
7. If I spoke perfect English, I ___(have) a good job.
8. If I ___(have) 6.0 in IELTS, I would get the scholarship to study in America.
9. She ___(travel) all over the world if she could speak English or Chinese.
10. Amy can only speak one language, but if she could speak two languages, she ___(apply) for a job at the Multicultural Center.
III. Rearrange the words to make up meaningful sentences.
11. of foreign always Beginners language meet first difficulties at.
………………………………………………………………………………………………………………………………
12. I had started to overcome problems English when I these learning.
………………………………………………………………………………………………………………………………
13. The different in letter English puzzles a lot pronunciation because the same has me sounds.
………………………………………………………………………………………………………………………………
14. In to have listen an accent just repeat like the speakers, I often to tapes order and native after them.
………………………………………………………………………………………………………………………………
15. It English me a how long took tenses time to learn to master the in grammar.
………………………………………………………………………………………………………………………………
ĐÁP ÁN
1 – official; 2 – fluency; 3 – second; 4 – interpret; 5 – borrowed;
6 – would improve; 7 – would have; 8 – had; 9 – would travel; 10 – would apply;
11. Beginners of foreign languages always meet difficulties at first.
12. I had to overcome these problems when I started learning English.
13. The pronunciation in English puzzles me a lot because the same letter has different sounds.
14. In order to have an accent just like the native speakers, I often listen to tapes and repeat after them.
15. It took me a long time to learn how to master the tenses in English grammar.
Lời Kết
Trên đây là những bài kiểm tra tiếng Anh số 3 lớp 9 mà KISS English muốn chia sẻ với bạn. Hy vọng bài viết này phù hợp và bổ ích với bạn. Chúc bạn có một buổi học vui vẻ và hiệu quả.