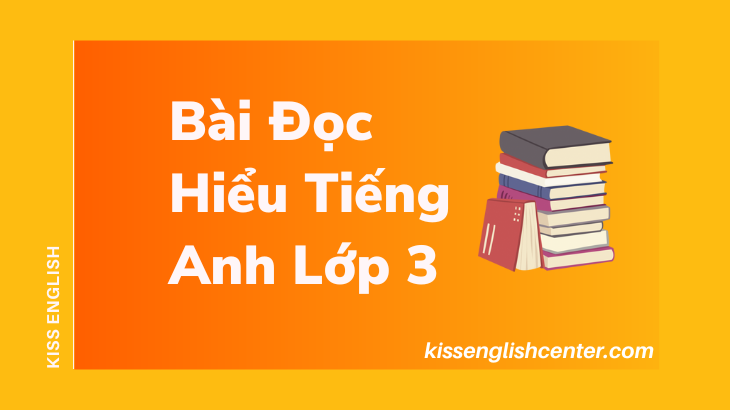 Bài Đọc Hiểu Tiếng Anh Lớp 3
Trong bài viết này, KISS English sẽ cùng các bạn tìm hiểu về bài đọc hiểu tiếng Anh lớp 3. Hãy theo dõi nhé.
Xem video của KISS English về cách học từ vựng siêu tốc và nhớ lâu tại đây nhé: 
Bước vào lớp 3, các bạn nhỏ đã bắt đầu làm quen với các dạng bài đọc hiểu và không khó tránh khỏi việc các bạn bỡ ngỡ hay bối rối khi làm dạng bài này. Trong bài viết này, KISS English sẽ cùng các bạn tìm hiểu về bài đọc hiểu tiếng Anh lớp 3. 
Bài Đọc Hiểu Tiếng Anh Lớp 3 (Có Đáp Án)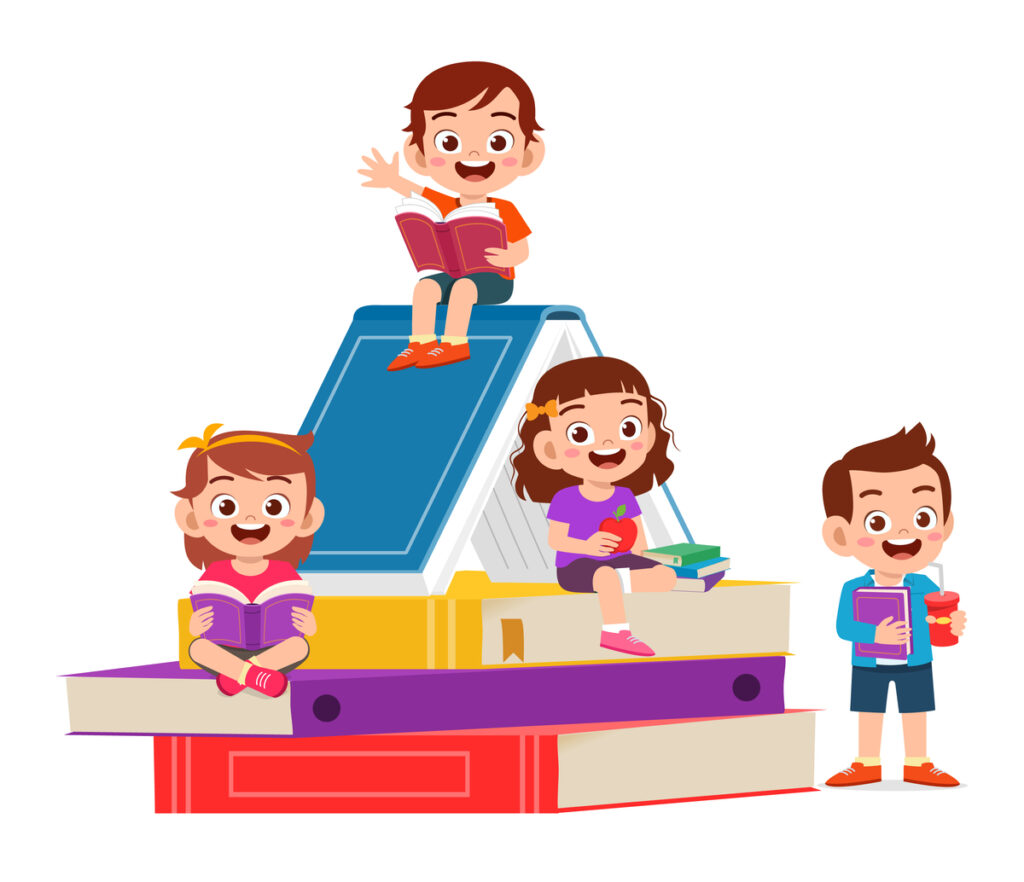 Reading 1
Wags and Penny played together. They played hide-and-seek on Sunday. Penny hid under the bed. Wag hid behind the plant. On Monday they dug holes in the yard. Penny hid a bone. Wags dug up some flowers. They played with balls on Tuesday. Penny chased her ball. Wags chewed his ball to bits. The dog played tug the next day.
Fill in the circle next to the correct answer
1. What do the dogs do first?
A. They play tug
B. They dig holes in the yard
C. They play hide-and-seek
2. What do the dogs do on Wednesday?
A. They play tug
B. They play with balls
C. They rest
3. What does Wags do before he chews up his ball?
A. He hides a bone
B. He digs up some flowers
C. He plays tag
Reading 2
The teacher rings a bell. Ben knows what that bell means. It is story time! Ben knows what to do. He takes three big steps to the rug. He plops down, and he crosses his legs. Then he places his hands in his lap. Ben smiles at his teacher. He is ready for a story. Ben thinks story time is the best time.
Fill in the circle next to the correct answer
1. Who rings a bell?
A. Ben
B. a teacher
C. a friend
2. What does the bell mean?
A. It is time to eat
B. It is time to play
C. It is time for a story
3. What is the first thing Ben does when he hears the bell?
A. Ben sits on the rug
B. Ben smiles at his teacher
C. Ben walks to the rug
Reading 3
The spider wants food. She likes to eat bugs. So she makes a trap. The spider spins a sticky web. Round and round she goes. Up and down she goes. Then she waits. The web is hard for bugs to see. Whap! A bug flies into the web. The web shakes when the bug lands. The bug is stuck.
Fill in the circle next to the correct answer
1. What will probably happen next?
A. The spider will let the bug go
B. The bug will fly away
C. The spider will eat the bug
2. Why does a spider spin a web?
A. to make a home
B. to trap bugs
C. to play with bugs
3. What will a spider probably do if a big storm blows down her web?
A. She will spin a new web
B. She will go to sleep
C. She will eat plants
Reading 4
Snails live on land and in water. A snail's body is soft. It has a head and one long foot. The foot makes a trail of smile. A snail moves by gliding along on the slime. It can even crawl upside down on its smile. All snails have hard shells, too. A snail can pull its body inside its shell. Then the snail's soft body is safe.
Fill in the circle next to the correct answer
1. What is the story about?
A. where snails live
B. the way snails move
C. some facts about snails
2. Where do snails live?
A. In space
B. In water and on lan
C. On land only
3. What is true about snails?
A. Snails can crawl upside down
B. Snails have two feet
C. Snails have hard bodies
Đáp án
Reading 1
1. C
2. A
3. B
Reading 2
1. B
2. C
3. C
Reading 3
1. C
2. B
3. A
Reading 4
1. C
2. B
3. A
Bài Đọc Hiểu Tiếng Anh Lớp 3 Nâng Cao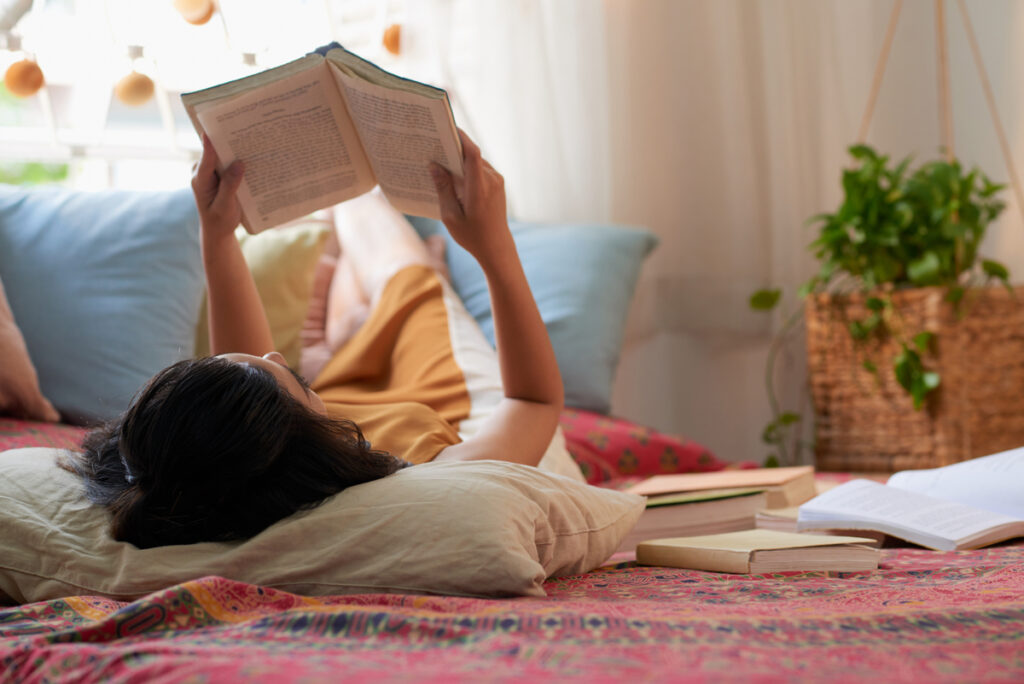 Bài 1. Read and write.
Hello. My name's Phong. I am nine years old. There are four people in my family. They are my father, my mother and me. My family is in Thai Binh. It is in North Viet Nam. Thai Binh is between Hung yen and Hai Duong. It is quite near from Ha Noi. There are rice fields, mountains, rivers, and sea. I am sure there is a beautiful place. How about your place? Where is it in Viet Nam?
1. What is his name? ____________________________________
2. Is Thai Binh near Ha Noi? ____________________________________
3. How old is he? ____________________________________
4. Is Thai Binh a beautiful place? ______________________________
5. How many people are there in his family? ___________________________
Bài 2. Điền từ vào chỗ trống để hoàn thành đoạn văn sau
Reading; Cooking; cloudy; Flying; jogging; Bedroom; Six; cat; Strong;
My family has (1)…………….people: my grandparents, my parents, my sister and me. It is cold and (2)………………today. My grandfather is (3)………. newspaper. My grandmother is in the (4) ………………. . She is sleeping. She is seventy-nine years old and she is old. My father is a teacher. He is forty-two years old, but he is (5) ……………. My mother is (6) ……………….in the kitchen. She is forty years old but she is beautiful. My brother is (7) ……………………….in the park. He is sixteen years old. He likes pets. He has a (8)………………. . And I am nine years old. I am (9)……………kites in the park with my dog.
Bài 3. Đọc đoạn văn và chọn True (cho câu đúng) hoặc False (cho câu sai).
I'm Peter. I and my friends are drawing in my bedroom. We are drawing my garden. It is very beautiful. The fence is around the garden. It is white and blue. There are many trees and flowers in the garden. The trees are green and brown. The flowers are red and yellow. A dog is playing with its ball. There is a pond in the garden. It is very large. The pond has many fish and turtles. We are drawing many things but I like my dog. It is very funny. Its name is Tom.
1. Peter is drawing his house.
2. The flowers are red and yellow.
3. The dog is playing with the cat.
4. There is a yard in the garden.
5. The garden has a fence.
Bài 4: Read and answer the following questions
Her name is Liz. She is twenty–one. Liz is not a pupil. My sister doesn't go to school. Liz is a student. She goes to university. My sister is a clever and beautiful yound lady. Liz has got a lot of friends. She does well at the university. Liz wants to be a teacher. She reads a lot. Liz likes to read books about animals. Sometimes we go to the library together. On Sunday Liz visits our grandparents. She often helps her mother with the housework. I love my sister.
1. What is her sister's name?
____________________________________
2. How many friends does Liz have?
____________________________________
3. What does Liz want to be?
____________________________________
4. What does she like to read?
____________________________________
5. Does Liz help her mother with the chores?
____________________________________
Lời Kết
Trên đây là những bài đọc hiểu tiếng Anh lớp 3 hay và chọn lọc mà KISS English muốn đem đến cho bạn. Hy vọng bài viết này phù hợp và bổ ích với bạn. Chúc bạn có một buổi học vui vẻ và hiệu quả.